This is an example page. It's different from a blog post because it will stay in one place and will show up in your site navigation (in most themes). Most people start with an About page that introduces them to potential site visitors. It might say something like this:
Hi there! I'm a bike messenger by day, aspiring actor by night, and this is my blog. I live in Los Angeles, have a great dog named Jack, and I like piña coladas. (And gettin' caught in the rain.)
…or something like this:
The XYZ Doohickey Company was founded in 1971, and has been providing quality doohickeys to the public ever since. Located in Gotham City, XYZ employs over 2,000 people and does all kinds of awesome things for the Gotham community.
As a new WordPress user, you should go to your dashboard to delete this page and create new pages for your content. Have fun!
Jun
29
Thu
Illstyle Peace & Productions Hip Hop Dance

@ The Freeman Stage at Bayside
Jun 29 @ 7:00 pm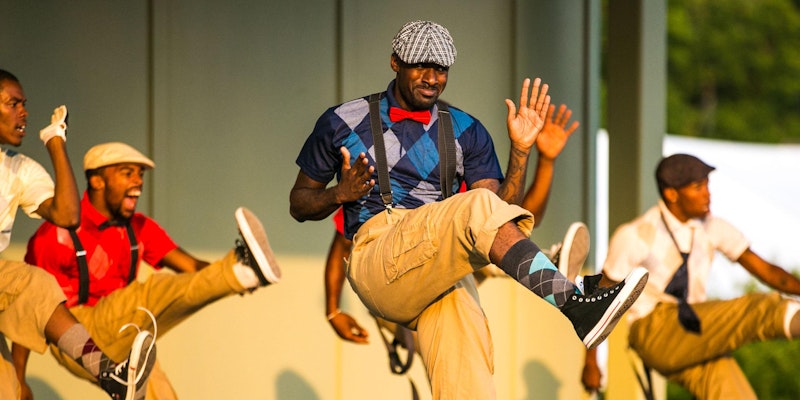 Illstyle & Peace Productions is a multicultural dance company based in Philadelphia and founded in 2002 by Brandon "Peace" Albright and Forrest "Getemgump" Webb. They create work rooted in contemporary and old school hip-hop. Working from an eclectic mix of dance and performance disciplines including tap, ballet, house dancing, DJing, and beatboxing, Illstyle & Peace Productions create a unique new style of hip-hop. Illstyle has toured to critical acclaim both nationally and internationally and is committed to delivering a positive message to audiences young and old. The company's work celebrates the art of hip-hop by adding an urban style to traditional moves in order to create a new step. This event will feature a post- performance discussion with the artists.
This performance is free for all to attend. Please BYOC- Bring Your Own Chair. Children age 12 & under must be accompanied by an adult. Register for tickets AND attend the event to be entered into a drawing for a pair of tickets to a future performance!