This is an example page. It's different from a blog post because it will stay in one place and will show up in your site navigation (in most themes). Most people start with an About page that introduces them to potential site visitors. It might say something like this:
Hi there! I'm a bike messenger by day, aspiring actor by night, and this is my blog. I live in Los Angeles, have a great dog named Jack, and I like piña coladas. (And gettin' caught in the rain.)
…or something like this:
The XYZ Doohickey Company was founded in 1971, and has been providing quality doohickeys to the public ever since. Located in Gotham City, XYZ employs over 2,000 people and does all kinds of awesome things for the Gotham community.
As a new WordPress user, you should go to your dashboard to delete this page and create new pages for your content. Have fun!
Jul
1
Sat
The O'Jays

@ The Freeman Stage at Bayside
Jul 1 @ 7:00 pm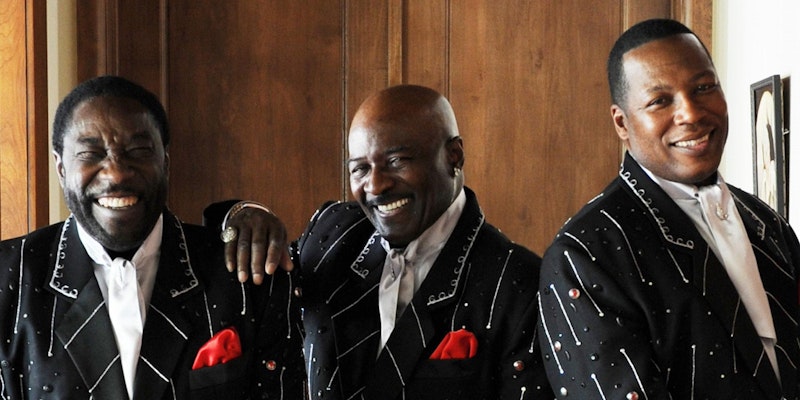 The O'Jays are touring history, a connection to an era and a sound that formed the soundtrack for the lives of several generations. The O'Jays are still hitting the road with the same electrifying energy they've had for over 50 years. Walter Williams and Eddie Levert first met when they were the ages of 6 and 7 respectively. As teenagers in Canton, Ohio, they formed a band originally consisting of Eddie Levert, Walter Williams, William Powell, Bobby Massey and Bill Isles. In 1963, the band took the name ""The O'Jays"" in tribute to Cleveland radio disc jockey Eddie O'Jay. Several members have changed, but the core, original lead singers Eddie Levert and Walter Williams, continue to front the group.
The O'Jays scored the first No. 1 and million-seller with "Backstabbers" and subsequently, they succeeded with various chart-topping pop and R&B singles including "Love Train," "Put Your Hands Together," "For The Love of Money," "I Love Music," "Darlin' Darlin' Baby (Sweet, Tender, Love)," "Livin' For The Weekend" and "Use Ta Be My Girl." This success propelled The O'Jays to be the first black vocal group to perform in arenas throughout America during the '70s and '80s.
The O'Jays were inducted into the Rock & Roll Hall of Fame in 2005. They were inducted into the Vocal Group Hall of Fame in 2005 and honored with BET's Life Time Achievement Award in 2009. In 2013, they were inducted into The Official R&B Music Hall of Fame. Throughout their career The O'Jays have achieved 10 Gold albums, 9 Platinum albums and 10 No. 1 hits. Eddie Levert Sr., Walter Williams Sr. and Eric Nolan Grant, who joined the group in 1995, continue to thrill fans today.
Assigned seating events require tickets for all patrons, including infants and toddlers. No re-entry allowed. Seats are provided.
What's the refund policy?
The Freeman Stage at Bayside is an outdoor venue and inclement weather may result in the cancellation of events. All ticket sales are final, nontransferable and nonrefundable, even in cases of inclement weather, unless the area is officially closed due to public safety reasons. Umbrellas of any size are prohibited. For the most updated information, visit our website (freemanstage.org), Facebook page (facebook.com/freemanstage), Twitter feed (twitter.com/freemanstage) or call The Freeman Stage Box Office (302-436-3015). Events are subject to change without notice.
Beware of third party ticket vendors.