This is an example page. It's different from a blog post because it will stay in one place and will show up in your site navigation (in most themes). Most people start with an About page that introduces them to potential site visitors. It might say something like this:
Hi there! I'm a bike messenger by day, aspiring actor by night, and this is my blog. I live in Los Angeles, have a great dog named Jack, and I like piña coladas. (And gettin' caught in the rain.)
…or something like this:
The XYZ Doohickey Company was founded in 1971, and has been providing quality doohickeys to the public ever since. Located in Gotham City, XYZ employs over 2,000 people and does all kinds of awesome things for the Gotham community.
As a new WordPress user, you should go to your dashboard to delete this page and create new pages for your content. Have fun!
May
31
Wed
A Taste of African Heritage

@ Free Library of Philadelphia: Culinary Literacy Center
May 31 @ 6:30 pm – 8:30 pm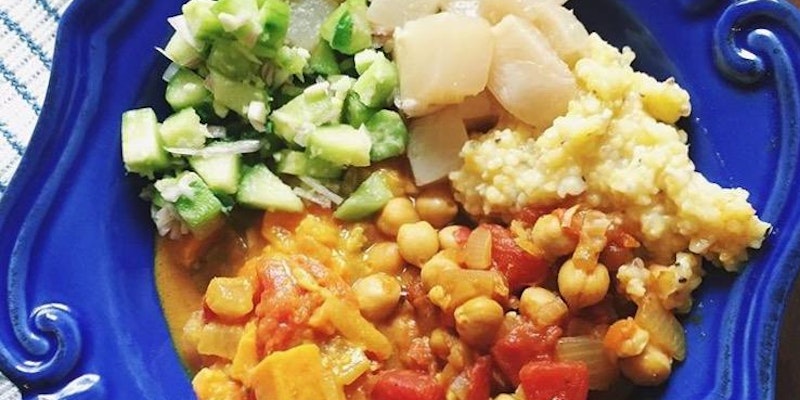 Diabetes is not a part of African heritage.
Neither is heart disease.
Together, we can reclaim health by reclaiming history.
Traditionally, African American ancestors ate a delicious, plant-based diet that was high in flavor and naturally low in cholesterol, sugars, and excess sodium. A Taste of African Heritage is a six-week cooking program that brings this savory traditional way of eating back to life to improve health and wellbeing.
Many of today's healthiest foods have their roots in African heritage — leafy greens, sweet potatoes, millet, and okra to name a few. Join us for this powerful program, as we reconnect to those foods and a long lineage of healthy eating that has the power to heal and inspire.
This FREE six-lesson nutrition and cooking program is presented by Oldways on Wednesday evenings, May 10th through June 14th, 2017. Participants are encouraged, but not required to attend all six workshops.
Jun
17
Sat
Richard Raw's "On The Black Hand Side" Album Release Concert

@ Delaware Theatre Company
Jun 17 @ 7:00 pm – 11:00 pm
Richard Raw's "On The Black Hand Side" Album Release Concert featuring The Word Warrior Band and more (to be announced). This is event is open to all ages.
On The Black Hand Side is Richard Raw's 5th studio album.
Richard Raw has decided to dontate his portion of the proceeds to a community effort that will help start a Community Garden on the Northeast Section of Wilmington, Delaware.
This event is sponsored by Culture Restoration Project, Inc and 100doitallradio
www.richardraw.com
www.crpde.org