This is an example page. It's different from a blog post because it will stay in one place and will show up in your site navigation (in most themes). Most people start with an About page that introduces them to potential site visitors. It might say something like this:
Hi there! I'm a bike messenger by day, aspiring actor by night, and this is my blog. I live in Los Angeles, have a great dog named Jack, and I like piña coladas. (And gettin' caught in the rain.)
…or something like this:
The XYZ Doohickey Company was founded in 1971, and has been providing quality doohickeys to the public ever since. Located in Gotham City, XYZ employs over 2,000 people and does all kinds of awesome things for the Gotham community.
As a new WordPress user, you should go to your dashboard to delete this page and create new pages for your content. Have fun!
Mar
3
Sat
Workers Night Out

@ Clarion Hotel
Mar 3 @ 8:00 pm
After a decade off the grid, one of the most popular and well attended events to ever hit the Tri-State Area returns to wake up the social scene!
Known for its diverse blend of quality entertainment and mature upscale fun, Worker's Night Out has been marinating in the lab for the perfect time to unleash its scrumptious full-course onslaught of fashion, culture, music, and entertainment.
Guests from Philly, New York, New Jersey, Maryland, DC, and Delaware take flight to flock to this bi-monthly event. Whether you are single, in a relationship, or married with kids, Worker's Night Out brings out the Who's Who of tastemakers from all walks of life to make this the ultimate networking playground.Worker's Night Out is the one exclusive event that requires your finest inner and outer beauty. So, call all of your mature upscale friends, family members, and your hard working co-workers to meet you for a special night out at the Clarion Hotel in New Castle, DE – just minutes off the I-295 exit.
Groups, birthdays, office parties, and vendors are welcomed. Purchase your tables and tickets today. Food and drink specials will be available for purchase. Pre-ordered bottle service is also available.
Call (800) 479-1065 for more information.
For hotel rooms, call (302) 428-1000 and ask for the Worker's Night Out discount.
Thank you in advance for your support! We look forward to seeing you on Saturday, March 3rd. Please share this event.
– Before & After Entertainmen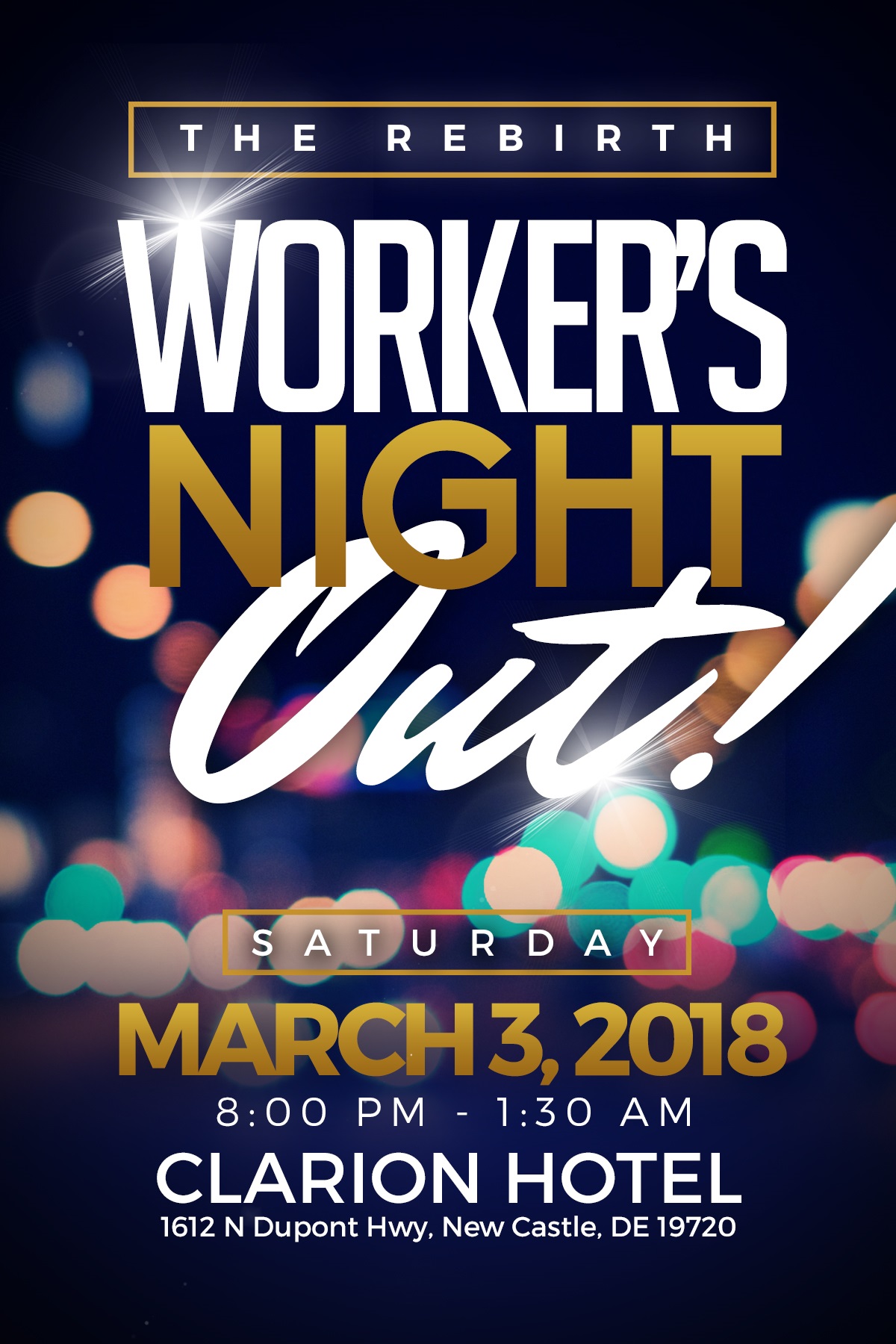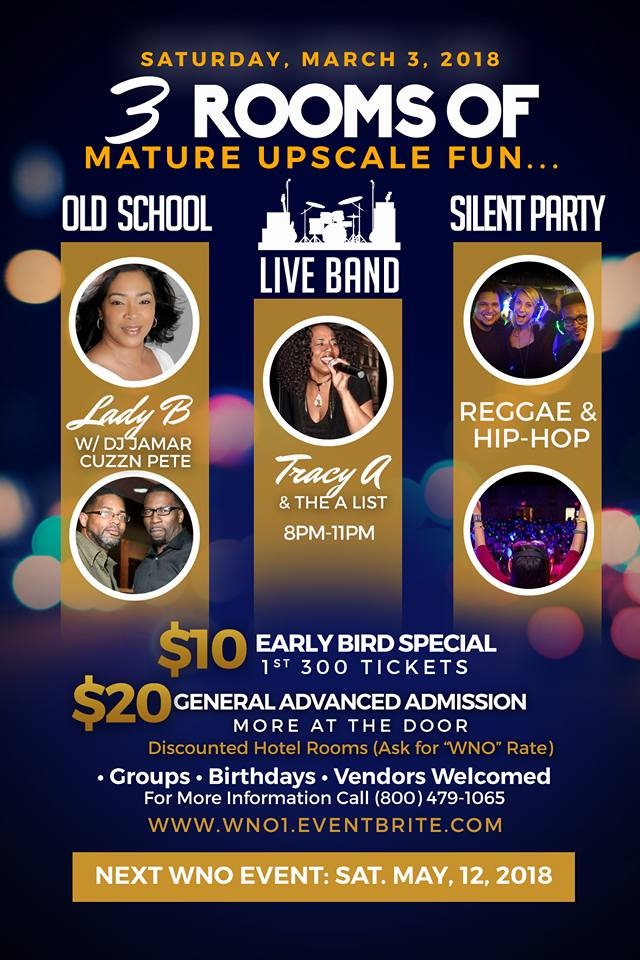 Apr
6
Fri
Blackwell 360 Entertainment Adult 'Live' Dance Party

@ Lavish
Apr 6 @ 9:00 pm
That's right Friday April 6th BLACKWELL 360 ENTERTAINMENT Is Coming to Lavish with "The Friday Night 'LIVE' Adult Dance Party" featuring one of the hottest dance bands in the land, 'To The Max Dance Band'. On the first Friday of every month BLACKWELL 360 invites all ADULTS to come and have a fantastic party time in the best ADULT party atmosphere at LAVISH, 1206 N. Union in Wilmington. This will be the night that you and your party friends have been searching for- the best LIVE dance music, the biggest dance floor, free appetizers and great ADULT party fun fun fun!!! Cover is $10 Before 11pm-$15 AFTER. For VIP and party packages call Michell Lewis (302) 613-9585.  Tell all your ADULTS friends that BLACKWELL'S ADULT LIVE DANCE PARTY is coming back-So find your dancing shoes and start practicing your best dancing moves! This will make for a fantastic date night or just a night to dance your troubles away! BLACKWELL 360 ENTERTAINMENT-Keeping Wilmington Jamming!! https://www.blackwell360entertainment.com/
Apr
21
Sat
Delaware Juneteenth Celebration 2nd Annual Freedom Gala

@ Simpson Banquet Hall
Apr 21 @ 6:00 pm
On Saturday, April 21, 2018, Delaware Juneteenth Association (DEJA) will be hosting the Second Annual Freedom Gala, benefiting the Delaware Juneteenth Scholarship Fund. The Freedom Gala is a unique event that will create a celebratory atmosphere as we raise awareness of and express the importance Juneteenth. Please join us for a night of elegance, celebration, and freedom. Dinner will be prepared by Award-winning Chef O'Shay Lolley. Entertainment will be provided by a live band.
Doors will open at 6 pm. Our Silent Auction begins at 6 pm and will close at 7:45 pm. Forms of payment: Cash/Checks/PayPal.
We need your support to help continue to grow our efforts.Tickets are $50 per person, groups of 8 are available for $350. Seating is limited.