When:
November 17, 2017 @ 6:00 am – 9:00 am
2017-11-17T06:00:00-05:00
2017-11-17T09:00:00-05:00
Where:
Kingswood Community Center
2300 Bowers St
Wilmington, DE 19802
USA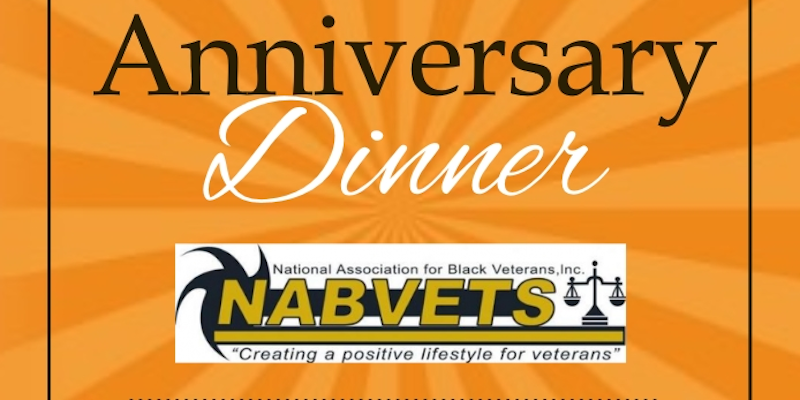 November 2013 the National Association for Black Veterans, Inc. established a 501 (c)(3) non-profit chapter in Delaware. This Delaware affiliate became the ninety-fourth (94th) chapter to join the national umbrella. With original intentions to serve the needs of minority veterans, NABVETS quickly realized a greater need and opened its doors to all veterans.
Annually, Delaware Chapter 94 hosts a fundraising Thanksgiving dinner to raise awareness for veteran issues, connect disadvantaged veterans with an array of community resource, and secure sponsorship for the organization's programs.
This year's Anniversary Dinner is held at Kingswood Community Center – 2300 Bower Street; Wilmington, Delaware on November 17, 2017 at 6:00pm.